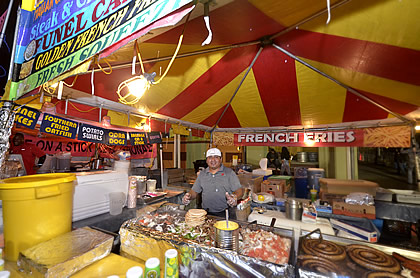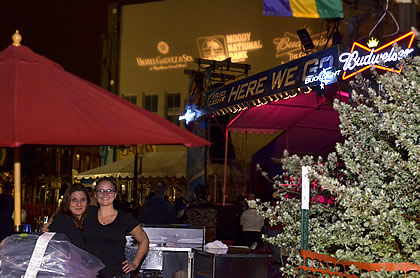 We would like to thank all the vendors for being a part of Mardi Gras! Galveston 2017
Download the Vendor Application here:
♦ Mardi Gras! Galveston 2017 Vendor Packet
Dear Prospective Vendor,
Thank you for your interest in Mardi Gras! Galveston, celebrated February 17– February 28, 2017. Our mission is to build upon the success of the event each year with our vendors, customers, balcony parties, parades and more. Vendors are an important part of the Mardi Gras experience. Revelers look to vendors for: food, merchandise, and a variety of gifts and novelties to complete their Mardi Gras! Galveston experience. Paid admission allows spectators to stroll through 12 city blocks, experiencing live music, extravagant Mardi Gras! Galveston parades, as well as various balcony parties and festivities.
The Uptown Entertainment District has a rich, Texas history. With original building architectures from the 1800's, gas lamps lining the streets, and cobble stone walkways giving the District a grand and unique ambiance. The Strand was originally built as a business district in the 1800's, and today it is considered to be a premiere Gulf Coast tourist attraction, making Mardi Gras! Galveston one of the largest festivals in Texas. Mardi Gras! Galveston is a heavily promoted event with a well-established and growing audience. We invite you to be a part of this exciting opportunity and continued success of Mardi Gras! Galveston 2017.
Again, thank you for your interest in becoming a vendor at one of Galveston's largest annual event. We appreciate your business and continued support!
If you have any questions, please email or call Sarah Spak:[email protected] 409-770-0999
Thank you,
Yaga's Presents
2017 Participating Vendors
Food Trucks-
Foreign Policy Food Truck
Buttz Food Truck
Cousins Maine Lobster
Pounders Food Truck
Off Beat Eatz LLC
Nom Mi Street
Happy Endings Asian Fusion
The Cuban Spot
"The Food Truck Park at Mardi Gras" presented by "The Houston Food Truck Association"
Festival Food-
Gomez Catering
Heartland Food Service LLC
Game Time Vendors INC.
Taco Me Crazy
The Pink Company #2
Leisure Time Concessions
Kavelak's Commissary
Seafood Cajun Concession LLC
Seafood Cajun Concession LLC
Pop That Chalupa!
Med. Chef
Pham's Concessions
Creole Creajuns

Kandy Brite
Novelty Vendors-  
Temporary Airbrush Tattoos and Face Painting
Click Heat
Chikalily Boutique
Kid's Heaven
Lone Star Rally – Merch
The Card House
Ruby's Toys & More
Inca Wasi
Sea The Signs
International Fun Shop
RG Enterprizes
Masquerade Lashes LLC
"The Food Truck Park at Mardi Gras" presented by "The Houston Food Truck Association"