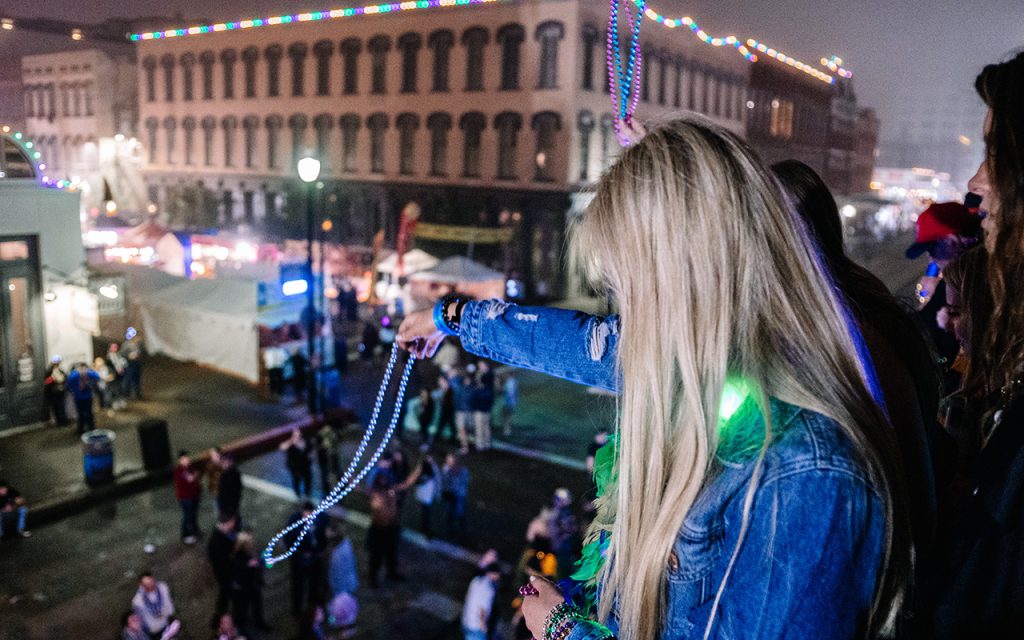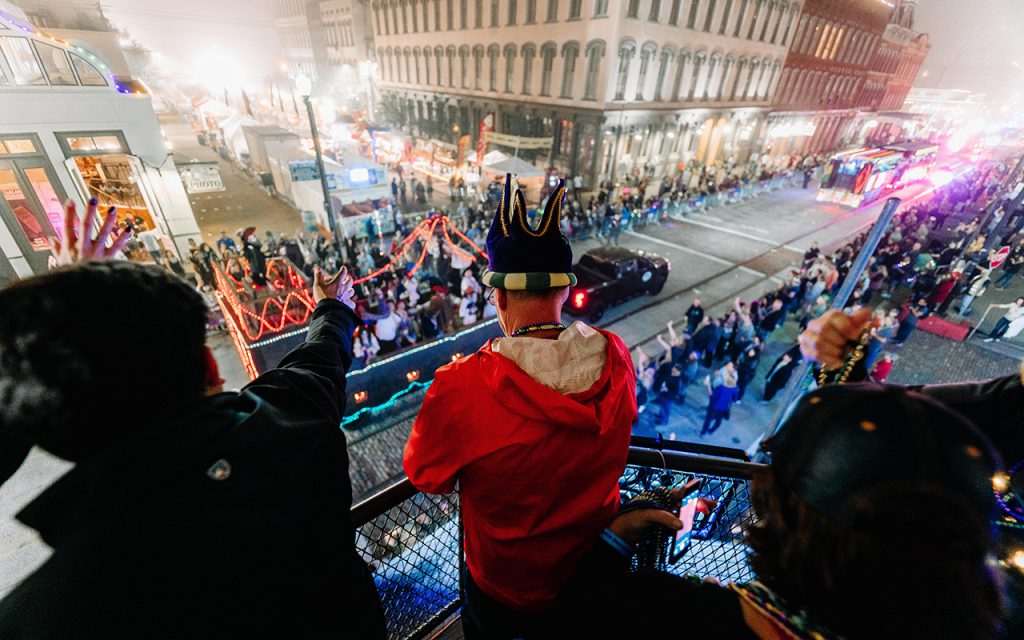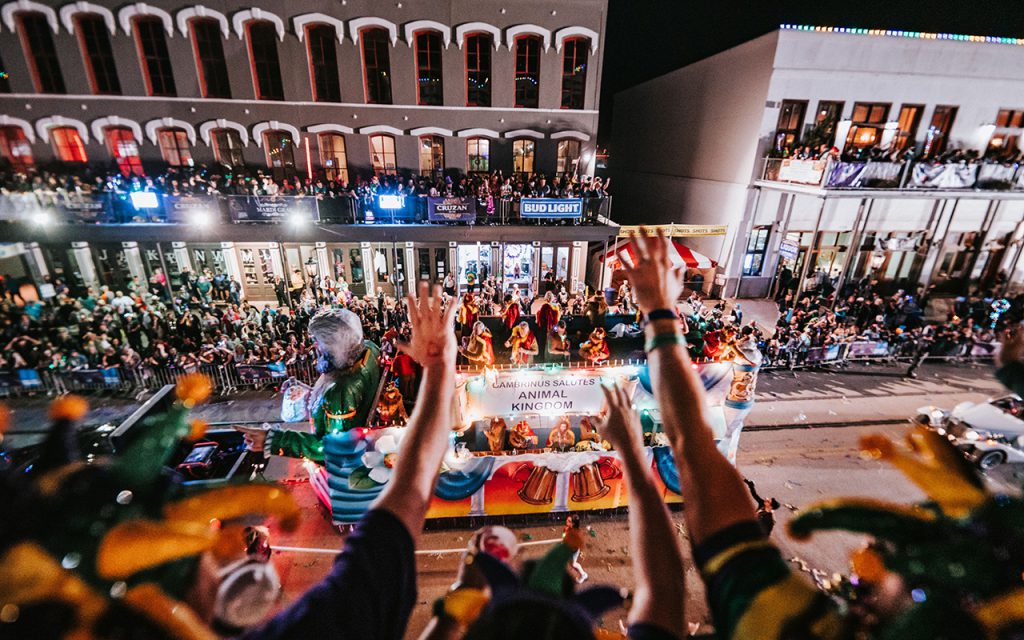 Strand Balcony Parties
Choose the party that's best for you!
Balcony parties feature a great view of the Mardi Gras festivities, cash bar and music. Select balcony party tickets will be available for purchase. Your ticket will include your gate admission and entrance into designated balcony.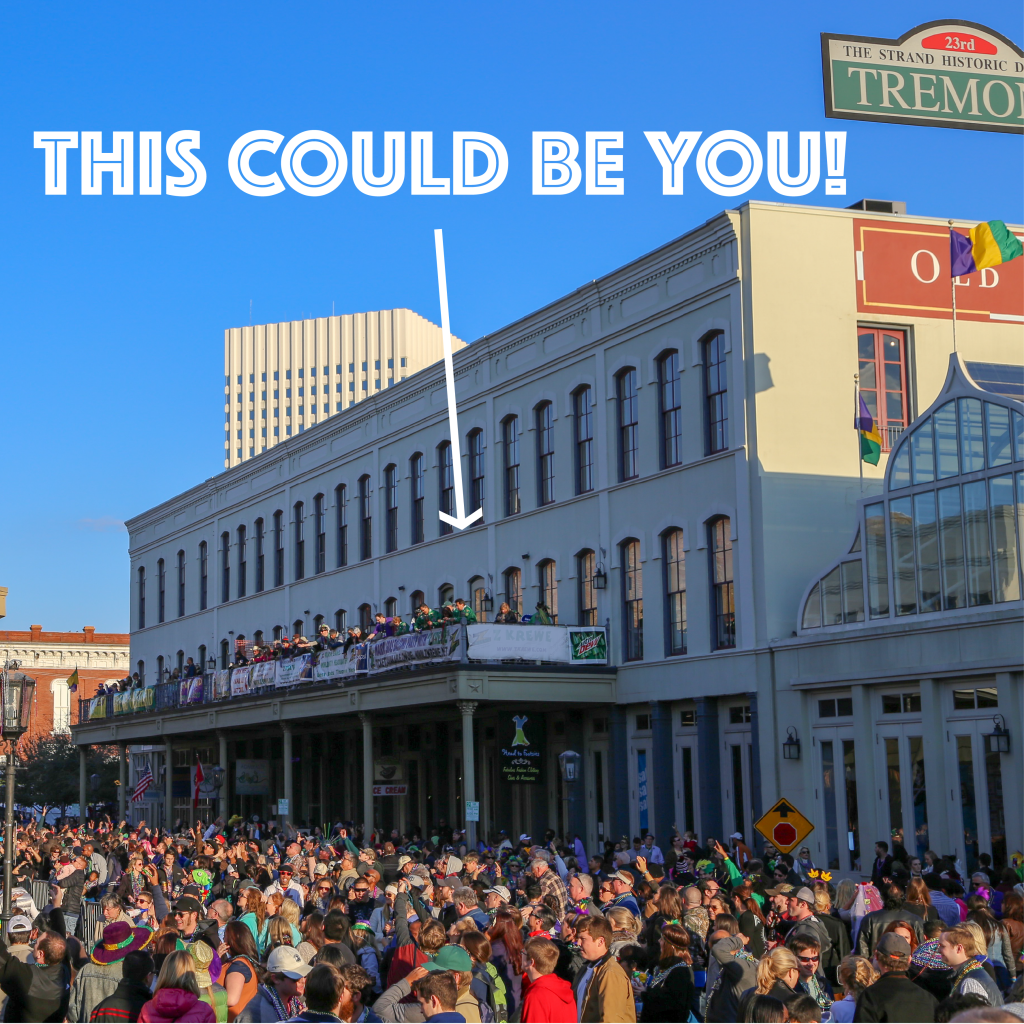 Mardi Gras Queens Court Balcony
2217 Strand – Trumpets Building
Entrance on 23rd & Strand next to Head to Footsies
Balcony attendees must be 21 and over.  This balcony party is handicap accessible, although there are a few stairs to get out onto the physical balcony.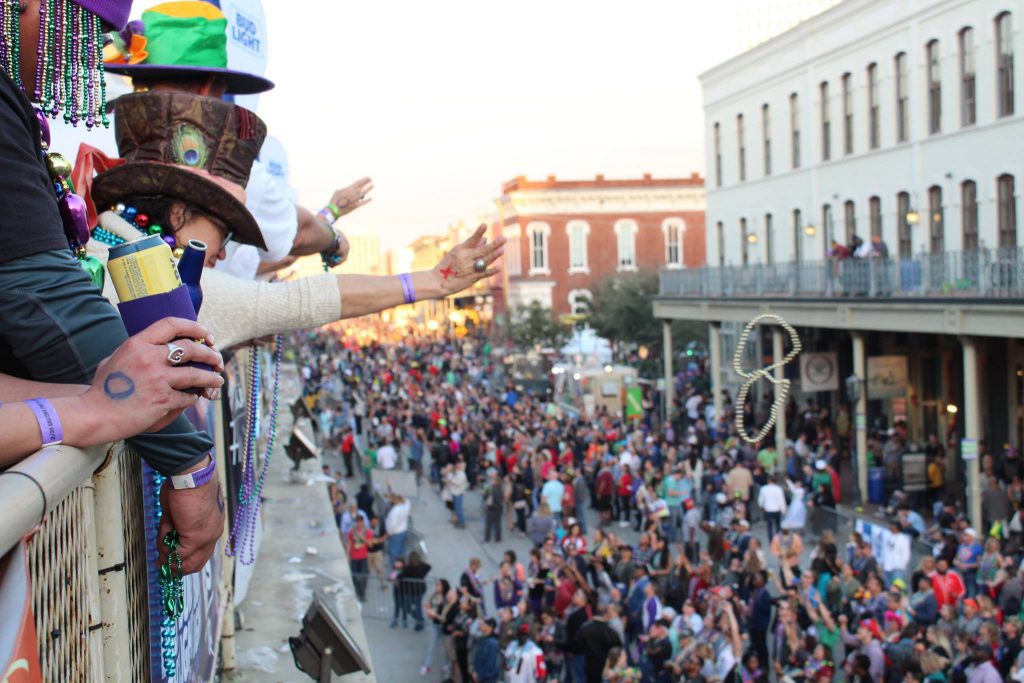 Mardi Gras Head Quarters Balcony
23rd & Strand-Entrance on Strand next to Gracie's.
Balcony attendees must be 21 and over. This balcony is not handicap accessible.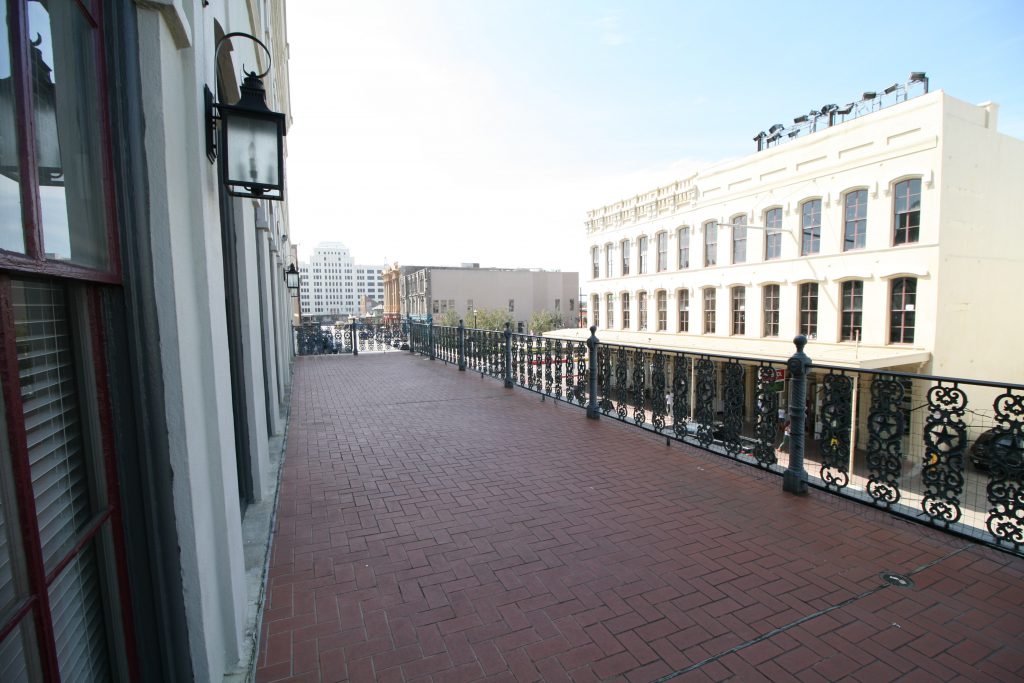 Private Balcony Space for Rent
Private event space available in the heart of the action! Located right on Strand Street, inside the Entertainment District, this private balcony offers views of downtown parades! Catering and bar options available. Private restrooms. For booking information, please call 409-770-0999 and speak to Elizabeth Matthews or email ematthews@yagaspresents.com.
Issues with your tickets? Contact Etix customer service for help – 1-800-514-3849