Life Skills Students Give Second Chance To Old Mardi Gras! Beads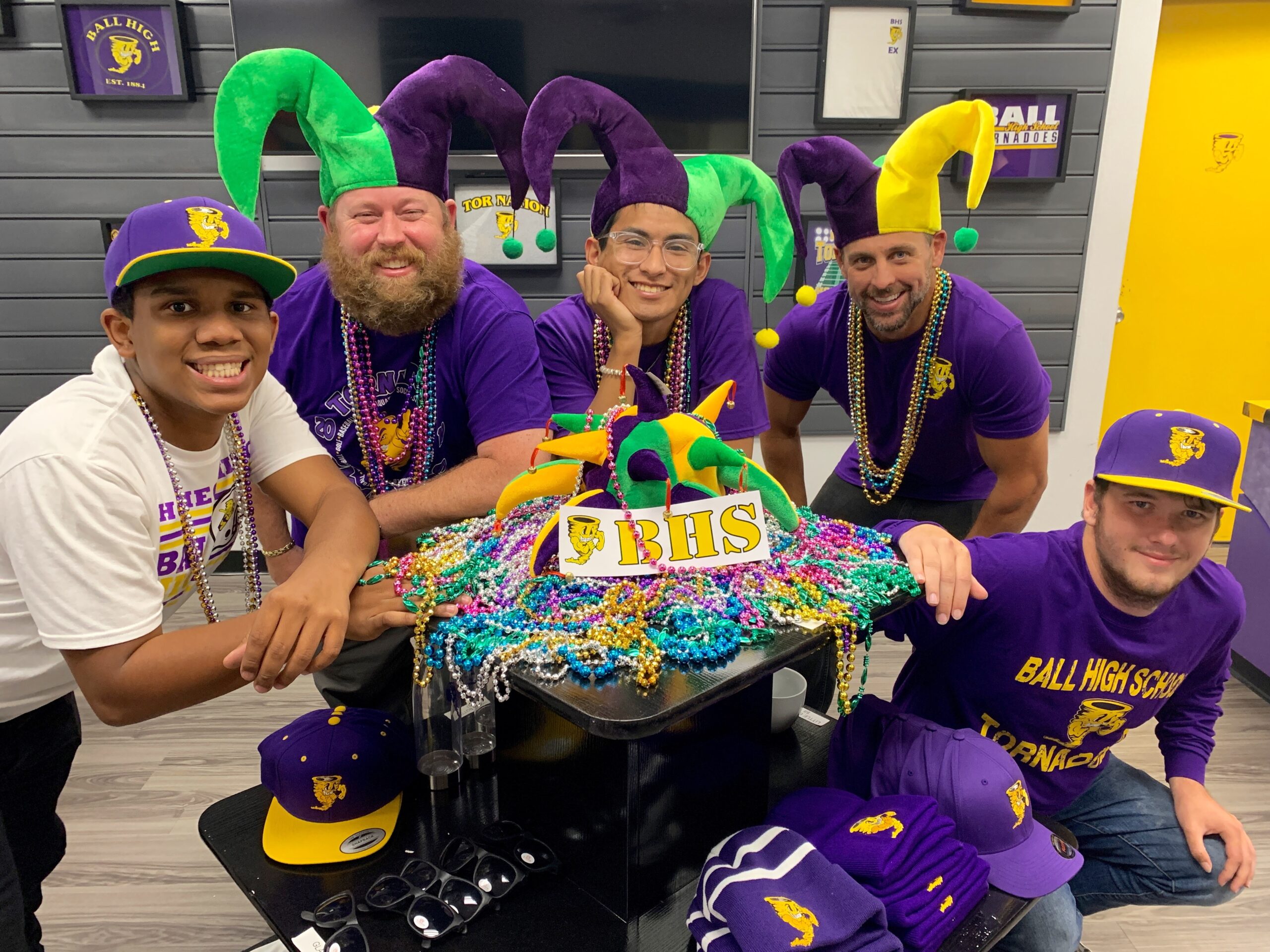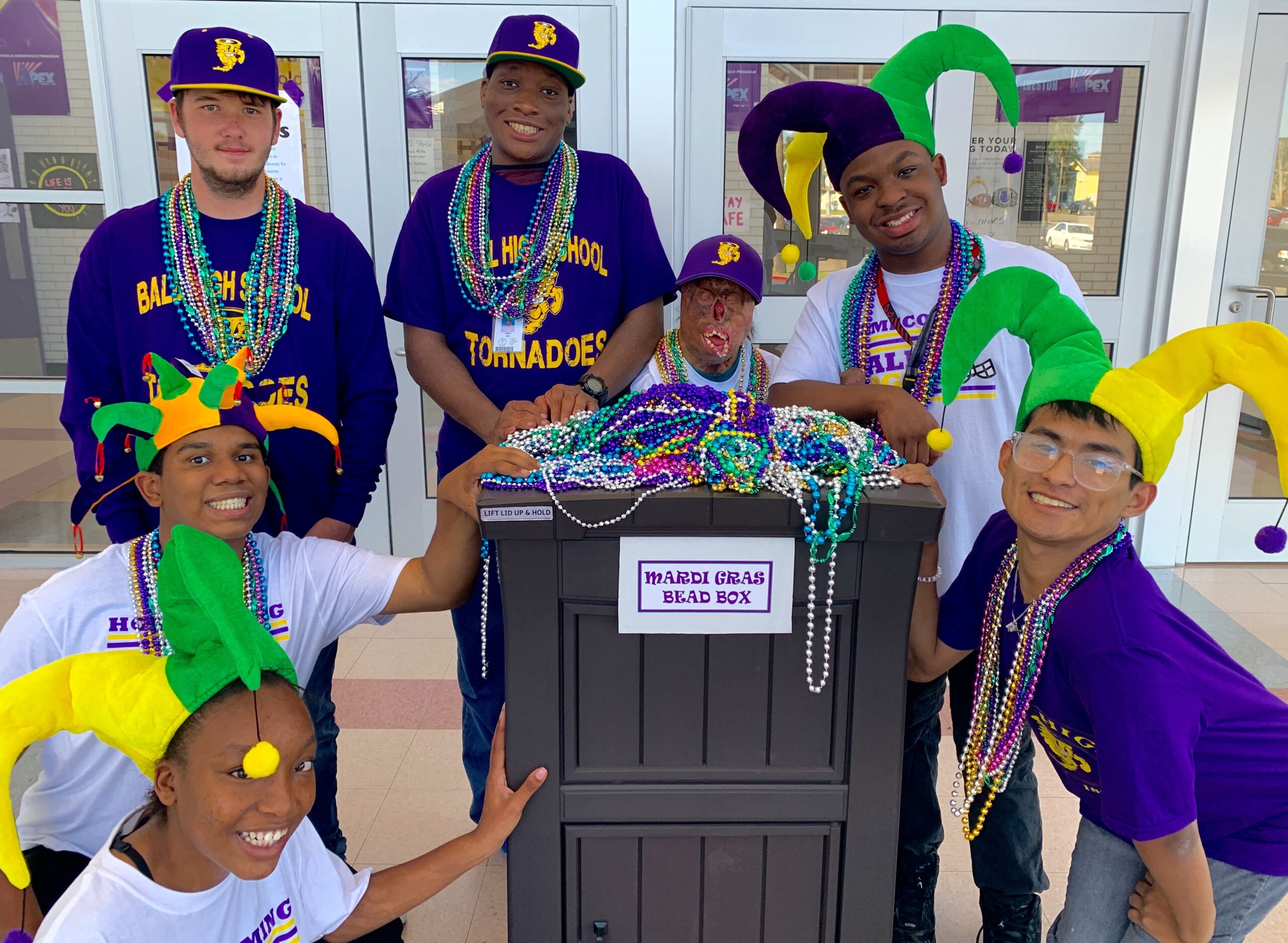 'Beads for Needs' – is BACK for its second year at the 113th Mardi Gras! Galveston celebration!
Each year, Yaga's Entertainment buys 3 million strands of plastic beads to be thrown during Mardi Gras! Galveston, and after all the fun is had those beads are either added to the trash or get stashed away in a closet to be forgotten about.
Now, those beads will have a renewed purpose in helping the students at Ball High in Daren Muren's Life Skills program and Rob Lewis' entrepreneurial program – Incubator. The Incubator business students will work closely with Life Skills students to collect, sort, clean and repackage the beads for sale in their upcoming online store. 
Students will coordinate the collection of beads through community events. BHS Service and social clubs will work alongside community groups in an effort to round up 1 million beads prior to the 2024 carnival season.  Beads will be collected in specific bead drive containers to be decorated by the GISD Art Program in a festive Mardi Gras! fashion. 
The beads are just one piece of the plan for the Life Skills program and will provide funding for the endeavor. Eventually, Muren and Yaga's Entertainment envision students who have graduated from the Life Skills program working in a community center that houses the bead project, a café, merchandise, and laundry. This student-run operation will provide resources for the community and essential entrepreneurial skills to the students. In addition, it will give a paycheck to students so they can see the benefits of their hard work. 
Beads stay out of the trash. Students learn how to run a business. The community benefits.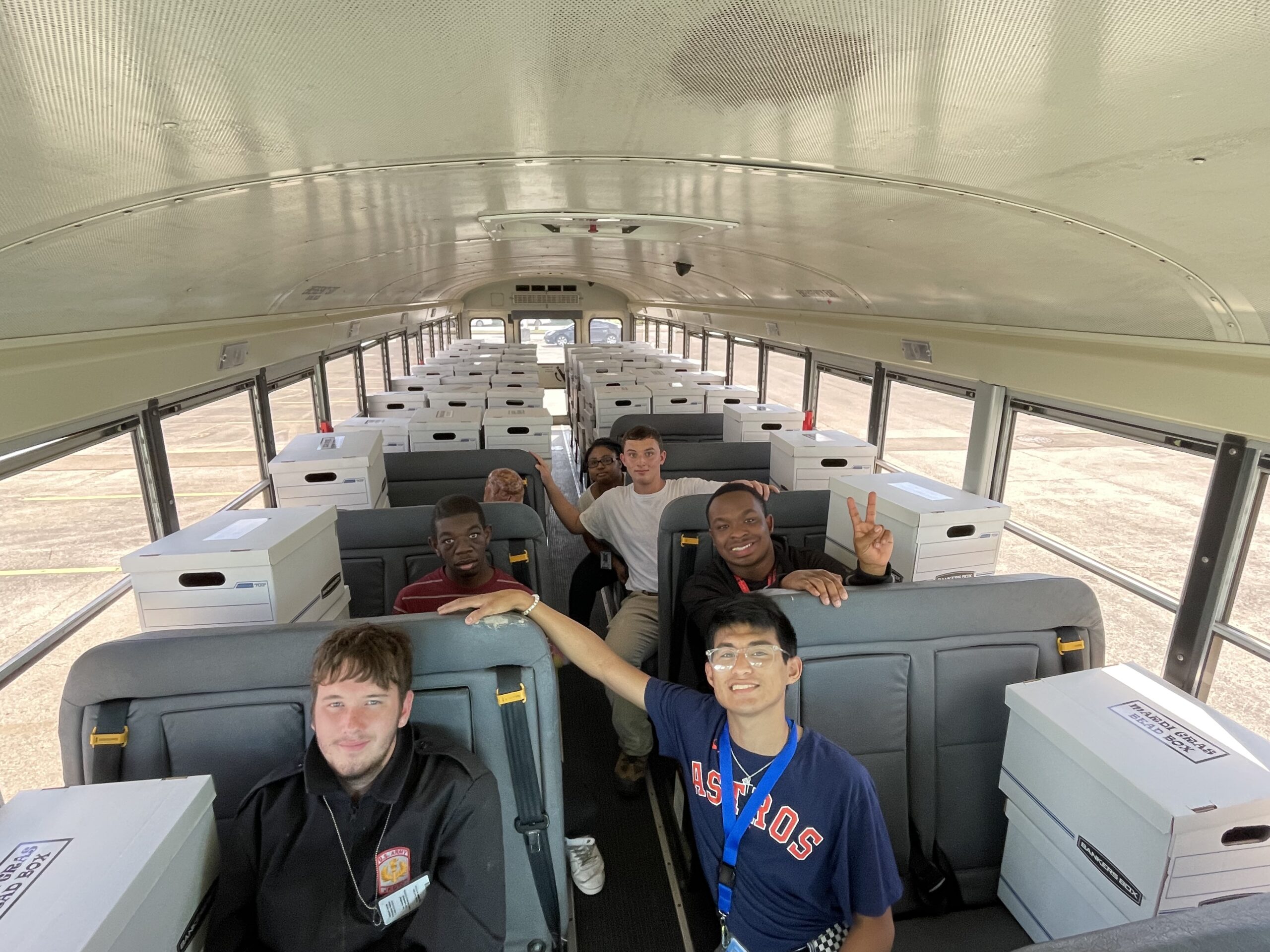 Partnership opportunities are available: 
Corporate bead drive events for 2023.
For information about joining this unique collaboration between Ball High School and our business community, please contact Elizabeth Matthews with Yaga's Entertainment at (409) 770-0999. 
Bead Collection Drives
Donation Locations
Ball High School – 4115 Ave O